PANAVIA Modules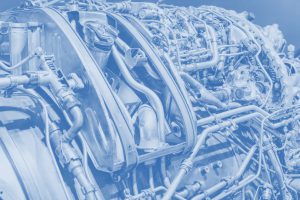 PANAVIA Cards with a Difference
AIM's PANAVIA test, simulation, monitoring and analysis modules use our field proven Common Core hardware design giving you the best performance, best feature set and highest functional integration on the market. The use of SoC (System on Chip) based core design with one processor for real time bus protocol support, massive memory and IRIG-B time code encoder/decoder functions are standard. AIM delivers versions of our modules with extended temperature range and conformal coating.
With 8 Tx and 8 Rx channels per module, functions include autonomous transmit sequencing, continuous clock and data transmissions, host controlled double buffering, programmable interrupts, data selection on specific tag identifier, selectable triggers on data and/or tags with full protocol error injection/detection, real time bus recording and time stamping to ensure your bus integrity.
Each module is delivered with a Board Support Package (BSP) containing the on board driver software, a full Application Programming Interface (API) and detailed getting started and programming guides. Powerful PBA.pro databus test and analysis software is optionally available for all our PANAVIA modules.
Available PANAVIA Interfaces
PANAVIA PMC, PANAVIA XMC
Common features of PANAVIA Modules
FPGA based CAN Controllers
Additional 32-bit Microcontroller inside FPGA (Application Support Processor)
Support of 11-bit and 29-bit CAN ID's (in accordance with CAN 2.0B specification)
Cyclic/Acyclic ID Transmission Mode
Full Receiver or Listener Mode
Chronological (FIFO) and ID oriented (Object) Receive Mode
Protocol Error Detection
IRIG-B Time Decoder for Time Tagging of CAN frames with 1μs resolution
Application Programming Interface and Driver Software Support included
PMC Variants for Conduction Cooling and Extended Temperature Range available
Databus Test and Analysis Software
Looking for PANAVIA Analyzer? ARINC825 (CAN bus) Resource Components (PBA.pro-CAN) are available for the PBA.pro™ Databus Test and Analysis Tool to support single or multiple ARINC825 (CANbus) modules with Receiver, Transmitter Simulation and Monitoring/Recording functionality. Resource Components include Database Manager functions for engineering unit conversion.
Special features
Database Support for Decoding of CAN ID related Payload included in the Resource Component
Activity Display for CAN ID's
Support for ARINC825 interpretation of the 29-bit ID's
Scripts for Database Import of Airbus ICD