Partner Programs
---
AIM provides VxWorks Drivers for selected modules and are Silver members of the Wind River partner program.

About Wind River
Wind River is a global leader in delivering software for the Internet of Things (IoT). The company's technology has been powering the safest, most secure devices in the world since 1981 and today is found in more than 2 billion products. Wind River offers a comprehensive edge-to-cloud product portfolio that is backed by world-class global professional services, award-winning customer support, and a broad partner ecosystem. Wind River software and expertise are accelerating digital transformation of critical infrastructure systems that demand the highest levels of safety, security, performance, and reliability. To learn more, visit www.windriver.com.

---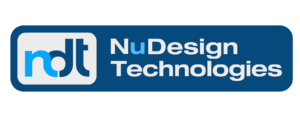 snmpXplorer – AFDX®/ARINC664P7 SNMP Manager
The snmpXplorer combines robust SNMP monitoring, test and analysis features with industry leading AFDX®/ARINC664P7 interface modules. The snmpXplorer is fully compatible with AIM's AFDX®/ARINC664P7 product line.
To learn more about NuDesign Technologies, visit www.ndt-inc.com
Please contact AIM-USA for more information: salesusa@aim-online.com