Systems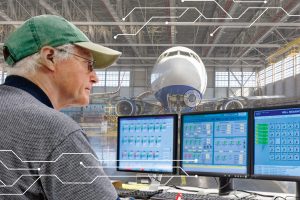 AIM System Solutions
AIM can provide a wide range of customized solutions:
Special-to Type Test Equipment (STTE)
High Level Bus Analysers (HLBA)
Data Acquisition Recording & Simulation Systems
Aircraft Ground Equipment (AGE)
MIL-STD-1760 Weapon Test Sets
Fibre optic MIL-STD-1553 Stub/ARINC429 Link Extension System (FoMIS/FoL)
PBA.pro™ is used as the baseline for all our customized System Solutions in conjunction with AIM's modules, 3rd party interfaces and Commercial off The Shelf (CoTS) equipment.
The flexibility and scalability of the PBA.pro™ concept with its components offers a set of comprehensive 'Building Blocks' for customized Systems. Full documentation, design reviews, project management, installation, training, long term support contracts and the AIM expertise in customized Systems guarantee your success!
Enter here our Product Search and check for the AIM System Solutions or use our Contact Form for requesting additional information on AIM System Solutions.