Software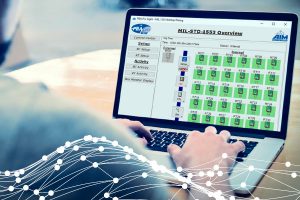 AIM Software Solutions
AIM offers PBA.pro Software for Test, Analysis and Simulation applications. PBA.pro is compatible with Windows and LINUX Operating Systems and supports most of the AIM interface hardware modules. The flexible, scalable and open PBA.pro concept supports a wide spectrum of customer applications.
For Data Loading applications AIM offers Software to support ARINC615A (over Ethernet, AFDX®/ARINC664P7) Data Loading. The EasyLoad-615A Software products are the standalone AIM Data Loader applications which are compatible to a wide range of AIM interface modules.
AIM offers Test Plan Software to support MIL-STD-1553 RT Production/RT Validation Test Plans (SAE AS4111/AS4112), the STANAG3910 RT Production Test Plan as well as AFDX®/ARINC664P7 End System and Switch Tests. Test Plan Software is provided in the form of script packages and is based on PBA.pro Software.