Data Loading Software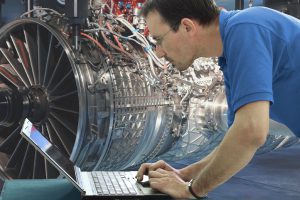 AIM Data Loaders
For Data Loading requirements AIM provides software solutions for ARINC615A (over Ethernet, AFDX®/ARINC664P7) as well as ARINC615-3/4 (over ARINC429) which work together with the corresponding AIM interface modules.
EasyLoad-615A
EasyLoad-615A is the DataLoader GUI application which performs 615A Data Loading operations via Standard Ethernet ports (NICs) as well as via AIM's AFDX®/ARINC664P7 by supporting 615A Upload, Download, FIND, INFORMATION operations. A built-in MediaSet generation capability and remote control supports a seamless integration of the tool into the Data Loading work flow.
EasyLoad-429
EasyLoad-429 is the DataLoader GUI application which performs 615-3/4 Data Loading operations via AIM's ARINC429 Interface modules supporting the different modes for data uploads and downloads.