Overview
Specifications
Documents
Software
Accessories
Related Products
Contact
Overview
General Features
Integrated modular solution by using the AMCX429-x PMC cards installed on AIM's AVC-2 Generic VME64x (6U) carrier card.
The AMCX429-x is a member of AIM's next generation of PMC modules targeted to embedded ARINC429 applications. The AMCX429-x offers full function test, simulation, monitoring and databus analyzer capabilities.
All channels software programmable for various Receive (Rx) or Transmit (Tx) modes incl. a Loop Pollution mode
(link between Rx and Tx channel)
Supports up to 8 discrete inputs and 8 discrete outputs (per PMC card) which can be monitored or generated
Designed to be installed on either a host carrier board to adapt to buses (like standard PCI/PCIe, VME/VPX, cPCI/cPCIe) or on an embedded host computer
High Performance RISC Processor
The AMCX429-x modules use a high performance RISC processor with 128MB of Global RAM whereby all channels can operate concurrently at ARINC429 high or low bit rates with the intelligence to process data in real time.
Onboard Processing – IRIG-B Time Encoder/Decoder
An onboard IRIG-B time encoder/decoder provides a sinusoidal output and free-wheeling mode for time tag synchronization on system level.
Board Software Package
Full function driver software is delivered with the AMCX429-x cards in a comprehensive Board Software Package (BSP).
ARINC429 Functionality on further Form Factors

Specifications
Integrated modular solution by using the AMCX429-x PMC cards installed on AIM's AVC-2 Generic VME64x (6U) carrier card.
Full performance on all ARINC429 channels concurrently and programmable for high/low speed Bit rates
Full Error Injection/Detection
Cyclic/Acyclic/FIFO Transmitter operation
Loop/Pollution mode (Receive-Modify-ReTransmit)
Label Selective Trigger for Capture and Filtering
100% Real Time Recording and Synchronised Replay of all ARINC429 channels concurrently
IRIG-B Time Encoder/Decoder
Driver Software included: VxWorks
Documents
Data Sheet
Release Notes
User Manuals
Tutorials
Data Sheet
Release Notes
User Manuals
Tutorials
Software
Accessories
Related Products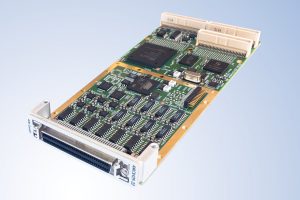 AMCX429-x
4, 8, 16, 32 Channel ARINC429 PMC Module
See details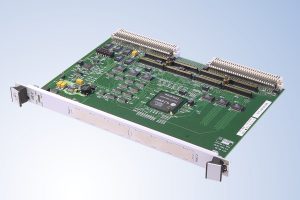 Contact

If you are already registered please log in. Alternatively, please create your account!
Forgot password?

The file you are trying to access requires you to be logged in as a registered user. Registration is free, create your account!