Overview
Specifications
Documents
Software
Related Products
Contact
Overview
General Features
The AMCE1553-x is a member of AIM's family of PCI Express based PMC-Mezzanine (IEEE1386.1) modules targeted to embedded
MIL-STD-1553 applications. The AMCE1553-x offers full function test, simulation, monitoring and databus analyzer capabilities.
Designed to meet or exceed vibration requirements as specified in ANSI/VITA 47 for class V3
Designed to meet the shock requirements specified in ANSI/VITA 47 for class OS2
Conduction cooled Rear I/O cards with the capability to handle up to 4 dual redundant MIL-STD-1553 streams with 8 Open/Ground Avionics/Digital Discrete I/O in addition to Trigger I/O
Cards are well prepared for embedded applications requiring fast and autonomous boot up to operational mode
Common Core Hardware Design
The AXE1553-x modules use AIM's 'Common Core' hardware design utilizing FPGA technology combined with RISC processors
(Bus Interface Units) to support MIL-STD-1553 bus protocol handling for precise scheduling of simulated messages acting as a Bus Controller and/or as multiple Remote Terminals as well as timestamping of received messages with 1µs resolution for Bus Monitor operation.
Board Software Package
An Application Programming Interface (API) is provided along with operating system specific drivers for Windows, Linux and VxBus. Please contact your local sales representative for other operating systems.
MIL-STD-1553 Functionality on further Form Factors
Specifications
Rugged embedded MIL-STD-1553 conduction cooled PMC card.
ANSI VITA 47 qualified

Low power dissipation

High performance RISC processors onboard

DMA Engine for optimized bus transfers and low PCIe bus utilization

128MB Global RAM onboard for data scheduling and buffering

Flexible and upgradeable firmware design provides full control of obsolescence and configuration management

Firmware lock to ensure no flashing during operation

Up to 4 dual redundant MIL-STD-1553 channels

8 Open/Ground Avionics/Digital Discrete I/O

3 digital Trigger Inputs and 3 digital Trigger Outputs per MIL-STD-1553 channel

IRIG-B Input and Output
Documents
Data Sheet
Release Notes
User Manuals
Tutorials
Data Sheet
Release Notes
User Manuals
Tutorials
Software
Windows
Linux
VxWorks 7.x VxBus
VxWorks Legacy
Windows
Linux
VxWorks 7.x VxBus
VxWorks Legacy
Related Products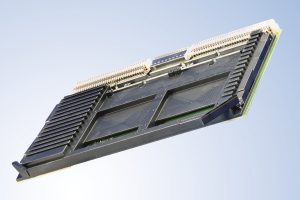 AVC-2-CC
Conduction Cooled VME Carrier Card with 2 PMC Slots
See details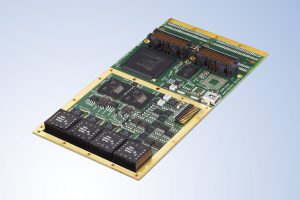 AXE1553-x
Rugged Embedded MIL-STD-1553 Conduction Cooled XMC Card
See details
Contact

If you are already registered please log in. Alternatively, please create your account!
Forgot password?

The file you are trying to access requires you to be logged in as a registered user. Registration is free, create your account!