MIL-STD-1553 Modules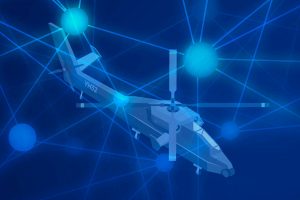 MIL-STD-1553 Cards with a Difference
> MIL-STD-1553B is the military specification defining a digital time division command/response multiplexed databus. The 1553 databus is a dual-redundant, bi-directional, Manchester II encoded databus with a high bit error reliability. All bus communications are controlled and initiated by a main bus controller. Remote terminal devices attached to the bus respond to controller commands.
MIL-STD-1553B defines specifications for terminal device operation and coupling, word structure and format, messaging protocol and electrical characteristics.
The first draft of a standard in 1968 by the Aerospace Branch of the Society of Automotive Engineers (SAE) laid the foundation for the US Air Force's adoption of MIL-STD-1553 in 1973. Outside the US it has been adopted by NATO as STANAG3838. MIL-STD-1553 is often referenced as MilBus or simply 1553.
Detailed information about the standard as well as technical papers or articles can also be found at www.sae.org.
AIM's MIL-STD-1553 test, simulation, monitoring and analysis modules use our field proven Common Core hardware design giving you the best performance, best feature set and highest functional integration on the market. The use of SoC (System on Chip) based core designs with multiple processors for real time bus protocol and application support, massive memory and IRIG-B time code encoder/decoder functions are standard. The latest versions also support avionics discrete I/O.
AIM's comprehensive line up of MIL-STD-1553 products are implemented as dedicated cards in various form factors or mezzanine cards (PMC/XMC) for embedded applications with conduction cooling support and rear I/O. 1553 PMC/XMC cards installed on our family of generic carriers provide highly flexible, modular and cost effective solutions. AIM can deliver versions with extended temperature range and conformal coating.
Single or multiple stream, dual redundant configurations offer concurrent Bus Controller (BC), Multiple Remote Terminals (MRT) 31, Chronological/Mailbox Bus Monitor operation with full protocol error injection/detection, multi-level triggering, advanced capture/filtering and real time bus recording, time stamping and physical bus replay to ensure your bus integrity. Single Function/Simulator Only variants support cost effective solutions.
Each module is delivered with a Board Support Package (BSP) containing the onboard driver software, a full Application Programming Interface (API) and detailed getting started and programming guides. Powerful PBA.pro databus test and analysis software is optionally available for all our MIL-STD-1553 cards.
For general MIL-STD-1553 applications AIM offers the necessary components including a range of third party MIL-STD-1553 cables, bus couplers in configurations up to 8 stubs in internally terminated and unterminated, as well as terminators, RFI caps, etc.
Available MIL-STD-1553 Interfaces
Single Function/Simulator Only Versions available   >Learn more about here
Common Features of MilBus Modules
Comprehensive Onboard Processing
Protocol Error Injection/Detection
Large Scale Global Memory
IRIG-B Time Encoder/Decoder for Time Tagging
General Purpose Discrete I/O's (Avionics Level on selected modules)
Real Time Recording and Physical Bus Replay
Multi-Level Triggering for Capture/Filtering
Single Function/Simulator Only Versions available   >Learn more about here
Application Programming Interface and Driver Software Support included

Unique Features of MIL-STD-1553 Cards

MILScope™ Option for 1553 Electrical Waveform Verification
Execution of Onboard Customer Applications, Python Scripts with the ANET (Ethernet based form factor) Onboard LINUX OS
Databus Test and Analysis Software
Looking for 1553 Bus Analyzer?
MIL-STD-1553 resource components (PBA.pro-MIL) and database components (PBA.pro-1553-DBM) are available for the PBA.pro™ databus test and analysis tool to build a 1553 Analyzer supporting single or multiple 1553 modules with BC, multi RT protocol simulation, bus monitoring/recording and physical replay functionality as well as Parameter level support.
PBA.pro – Special features
Built-In Feature for Graphical Visualization of Simulated and Monitored Traffic
Statistical Analysis and Message Resolving Features of Chronologic Traffic
Support Generation of BC Simulations based on Monitored/Recorded Traffic
Powerful export and post analysis functions based on Monitored/Recorded Traffic
Import of legacy PBA-2000 Setup and Recording/Replay Files
Optional Scripting Support for automated control of PBA.pro
Optional Scripting Packages to support Electrical and Protocol Tests of
 AS4112 RT Production Test Plan and Protocol Tests of AS4111 RT Validation Test Plan