STANAG3910/EFEX Modules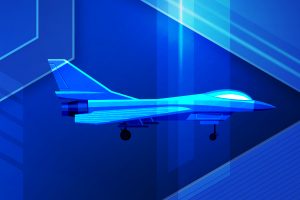 STANAG3910/EFEX Cards with a Difference
AIM's STANAG3910/EFEX test, simulation, monitoring and analysis modules use our field proven Common Core hardware design giving you the best performance, best feature set and highest functional integration on the market. The use of SoC (System on Chip) based core designs with multiple processors for real time bus protocol and application support, massive memory and IRIG-B time code encoder/decoder functions are standard. The latest versions also support avionics discrete I/O.
Configurations with dual redundant concurrent HS/LS Bus Controller (BC), Multiple Remote Terminals, and Chronological/Mailbox Bus Monitor operation with full HS/LS protocol error injection/detection, multi-level triggering, advanced capture/filtering and real time bus recording, time stamping and physical bus replay ensure your bus integrity. Support for EFAbus Direct Digital Links (DDL), Fibre Optic DDL (FODDL) and EFAbus Express extensions (Mixed Mode and Dual Mode operation) are available. To support the French 'Rafale' aircraft, modules are available with an Electrical Front End. Single Function variants support cost effective solutions.
Each module is delivered with a Board Support Package (BSP) containing the onboard driver software, a full Application Programming Interface (API) and detailed getting started and programming guides. Powerful PBA.pro databus test and analysis software is optionally available for all our STANAG3910 modules.
Available STANAG3910 Interfaces
Common Features of STANAG3910 Modules
Comprehensive Onboard Processing
Protocol Error Injection/Detection
Large Scale Global Memory
IRIG-B Time Encoder/Decoder for Time Tagging
General Purpose Discrete I/O's (Avionics Level on selected Modules)
Real Time Recording & Physical Bus Replay (electrical and optical)
Multi-Level Triggering for Capture/Filtering
Support for Direct Digital Links (DDL's) and Fibre Optic DDL (FODDL)
Versions available with Onboard Electrical Front End (for Rafale)
Single Function/Simulator Only Versions available
Application Programming Interface and Driver Software Support included
Unique Feature
Execution of Onboard Customer Applications (e.g. STANAG3910/EFEX to Ethernet Converter, STANAG3910/EFEX to Ethernet Gateway), Python Scripts and PBA.pro
 Engine via the ANET (Ethernet based form factor) Onboard LINUX OS
Databus Test and Analysis Software
Looking for STANAG3910 Analyzer?
STANAG3910/EFEX resource components (PBA.pro-STANAG) and database components (PBA.pro-STANAG-DBM) are available for the PBA.pro™ databus test and analysis tool to support single or multiple STANAG3910/EFEX modules with BC, multi RT simulation, bus monitoring/recording and physical replay functionality.
PBA.pro – Special Features
EFA/EFEX Switching on the fly
Built-In Feature for graphical Visualization of simulated and monitored Traffic (HS and LS)
Support for Resolving monitored Transactions to user definable Identifiers/Names
Support Generation of BC Simulations based on monitored Traffic
Import of legacy PBA-3910 Setup and Recording/Replay Files
Optional Scripting Package to support Protocol Tests of EFAbus RT Production Test Plan