ARINC 429 Bus Interfaces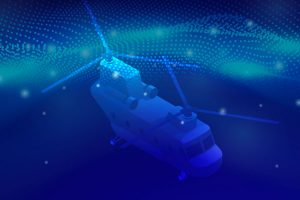 ARINC 429 Cards with a Difference
AIM's  > ARINC 429 test, simulation, monitoring and analysis modules use our field proven Common Core hardware design giving you the best performance, best feature set and highest functional integration on the market. The use of SoC (System on Chip) based core designs with multiple processors for real time bus protocol and application support, massive memory and IRIG-B time code encoder/decoder functions are standard. The latest versions also support avionics discrete I/O.
AIM's comprehensive line up of ARINC 429 products are implemented as dedicated cards in various form factors or mezzanine cards (PMC/XMC) for embedded applications with conduction cooling support and rear I/O. PMC/XMC cards installed on our family of generic carriers provide highly flexible, modular and cost effective solutions. AIM can deliver versions with extended temperature range and conformal coating.
Modules with 4 to 64 channels (dependent on card form factor) provide software programmable Tx/Rx channels, high (100kbit/s) / low (12.5kbit/s) bit rates plus multiple powerful transmitter features and comprehensive receiver functions. Full protocol error injection/detection, multi-level triggering, advanced capture/filtering for SDI, labels and data and real time bus recording, time stamping and physical bus replay to ensure your bus integrity.
Each module is delivered with a Board Support Package (BSP) containing the onboard driver software, a full Application Programming Interface (API) and detailed getting started and programming guides. Powerful PBA.pro databus test and analysis software is optionally available for all our ARINC 429 bus interfaces.
Available ARINC 429 Interfaces
Common Features of ARINC 429 Bus Interfaces
Comprehensive Onboard Processing
Software Programmable Tx or Rx Channels with High/Low Bit Rate
Cyclic/Acyclic Label Transmission
Label Rate oriented transmission mode
Dynamic, FIFO based transmission mode for application scenarios with demand for high flexibility
Protocol Error Injection/Detection
Large onboard memory for complex, real-time simulation scenarios
Event generation on transmission/reception of specific Labels
IRIG-B Time Encoder/Decoder for Time Tagging
General Purpose Discrete I/O's (Avionics Level on selected Modules)
Real Time Recording & Physical Bus Replay
Multi-Level Triggering for Capture/Filtering
Support for Loop/Pollution Mode
Application Programming Interface and Driver Software Support included
Unique Feature
Execution of Onboard Customer Applications, Python Scripts with the ANET (Ethernet based form factor) Onboard LINUX OS
Databus Test and Analysis Software
Looking for ARINC 429 Analyzer?
ARINC429 resource components (PBA.pro-ARINC429) and database components
(PBA.pro-ARINC429-DBM) are available for the PBA.pro™ Databus test and 
analysis tool to support single or multiple ARINC429 modules with transmitter/receiver simulation, bus monitoring/recording and physical replay functionality as well as Parameter level support
PBA.pro – Special features
Compatible Database with Engineering Unit Definition of ARINC 429 Standard
 Labels and Equipment ID's. Available as an 'App' for free download via web
Support for Loop/Pollution Mode of Interface Modules
Scripts for Database Import of Airbus ICD