AFDX®/ARINC664P7 Modules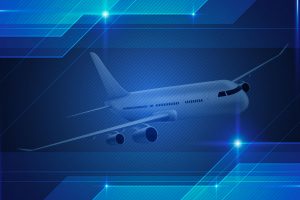 AFDX®/ARINC664P7 Cards with a Difference
AIM's > AFDX®/ARINC664P7 test, simulation, monitoring and analysis modules use our field proven Common Core hardware design giving you the best performance, best feature set and highest functional integration on the market. The use of SoC (System on Chip) based core designs with multiple processors for real time bus protocol and application support, massive memory and IRIG-B time code encoder/decoder functions are standard. Versions are available to support the Boeing specific ARINC664P7 extensions.
AIM's comprehensive line up of AFDX/ARINC664P7 interfaces is implemented as dedicated cards or mezzanine cards (PMC/XMC) for embedded applications. PMC/XMC cards installed on our family of generic carriers provide highly flexible and modular solutions. AIM delivers versions of our modules with extended temperature range and conformal coating. For PMC/XMC embedded applications we offer conduction cooled versions with rear I/O.
Modules with 2 duplex AFDX/ARINC664P7 ports provide traffic generation in generic transmission, physical replay and end system simulation modes with full physical/logical error injection and programmable payload generation. Receiver functions include chronological monitoring and recording and UDP Port/VL oriented modes. Multi-level triggering, advanced capture/filtering, real time bus recording, time stamping and physical bus replay to ensure your network integrity.
Each module is supplied with a Board Software Package (BSP) containing the onboard driver software, a full Application Programming Interface (API) and detailed getting started and programming guides. Powerful PBA.pro databus test and analysis software is optionally available for all our AFDX/ARINC664P7 modules.
Technology Licensee Status
AIM's AFDX products have been granted with a technology licensee status by AIRBUS Operations. This gives our clients the full assurance that any licensed patents relating to the Avionics Full Duplex Switched Ethernet network communication system (AFDX) are authorized and fully compliant with the standard.
PBA.pro based Script Packages for E/S and Switch Testing
Optional PBA.pro Script packages are available for testing AFDX/ARINC664P7 End Systems and Switches. Complete hardware and software solutions are available for testing against the AFDX/ARINC664P7 specifications, including the corresponding Test Plan documents, fully developed by AIM.
AFDX/ARINC664P7 Training and Technology Seminars
AIM's team of expert trainers is able to offer as a costed option AFDX/ARINC664P7 training and technology seminars. These can be conducted at our facility in Freiburg, Germany or on-site at the customers' facility.
Available AFDX/ARINC664P7 Interfaces
Common Features of AFDX Modules / ARINC664P7 Modules
Comprehensive Onboard Processing
Programmable Ports for Single or Dual Redundant Operation
Generic, UDP Port oriented or Replay Transmit Mode
Chronological or UDP/VL oriented Receive Mode
Protocol Error Injection/Detection
Large Scale Global Memory
IRIG-B Time Encoder/Decoder for Time Tagging
Multi-Level Triggering for Capture/Filtering
REROS (Re-Routing and Pollution) Mode
Variants available with Boeing specific EDE Extensions
Application Programming Interface and Driver Software Support included
Unique Hardware Solutions
Redundancy Management/Handling, Traffic Shaping Simulation/Verfication onboard
Compatible to μAFDX
Databus Test and Analysis Software
Looking for AFDX Analyzer/ARINC664P7 Analyzer?
AFDX/ARINC664P7 resource components (PBA.pro-AFDX) and database components (PBA.pro-AFDX-DBM) are available for the PBA.pro™ Databus test and analysis tool to support single or multiple AFDX/ARINC664P7 modules with Tx/Rx E/S Simulation, Generic Tx Modes, Network Monitoring/Recording and Physical Replay functionality.
PBA.pro – Special Features
Import of legacy fdXplorer Setup Files
Scripts for Database Import of Airbus ICD
Support for Boeing specific extensions
Optional Script Packages for ARINC664P7 End System and Switch and Switch Compliance
 Testing available
Unique Software solution for Data Loading/ARINC615-A
EasyLoad-615A, ready to use ARINC615-A Dataloader software package for AIM's
AFDX / ARINC664P7 cards or standard Ethernet incl. ARINC665 Media Set
generating function.