What is AFDX®
AFDX® uses a special protocol to provide deterministic timing and redundancy management providing secure and reliable communications of critical and non-critical data.
AFDX® communication protocols have been derived from commercial standards (IEEE802.3 Ethernet MAC addressing, Internet Protocol IP, User Datagram UDP) to achieve the required deterministic behavior for avionics applications. End Systems (or LRU's) based on Virtual Links (VL's) communicate with Traffic Shaping by use of Bandwidth Allocation Gaps (BAGs).
AFDX® Switches incorporate functions for filtering and policing, switching (based on configuration tables), end-system and network monitoring.
---
The main Elements of an AFDX® Network are:
AFDX® End Systems
AFDX® Switches
AFDX® Links
---
AFDX® data communications are used on the Airbus A380/A350/A400M, Boeing B787 Dreamliner (ARINC 664), ARJ21 and Super jet 100.
AFDX®/ARINC 664P7 is being used as the backbone for all systems including flight controls, cockpit avionics, air-conditioning, power utilities, fuel systems, landing gear and others.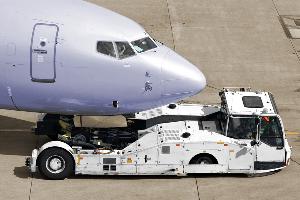 The first flight of the Airbus Industries A380 in Toulouse on April 27, 2005 is a real testimony for the program and a major milestone with the 'first-to-fly' with AFDX® on-board based on the commercial 100Mbit/s switched Ethernet (wire) with deterministic behavior.
AIM GmbH is a leading manufacturer of AFDX®/ARINC 664P7 test, simulation, monitoring, recording and analysis modules, analyzer software and systems for any or all phases of an aircraft project deploying AFDX®/ARINC 664P7 data communications networks.
AFDX® is a registered trademark of Airbus Deutschland GmbH.
---
Please click here for:
---
AFDX® Overview
ARINC 664P7 standard adopts the key elements from AFDX® to standardize a deterministic network for aircraft.
AFDX® is used on the Airbus A380 as main Avionics databus and on the A400M
AFDX® is based on IEEE 802.3 Standard (commercial Ethernet using Wire) with either 10Mbits/s or 100Mbits/s
AFDX® uses a special Protocol to provide Deterministic Timing and Redundancy Management
The main Elements of an AFDX® Network are:

AFDX® End Systems
AFDX® Switches
AFDX® Links
---
AFDX® Network Topology Overview
AFDX® is rather a Network than a Bus
There are 2 Types of Devices on the Bus: Switches and End Systems
All Connections are full-duplex 10Mbits/s or 100MBit/s (no dedicated backbone Bus for
Inter-Switch Communication)
Redundancy is achieved by Duplication of the Connections (Wires) and the Switches
AFDX® uses special Extensions to provide deterministic Timing and Redundancy
End Systems (E/S) exchange Frames through Virtual Links (VL)
A VL defines the unidirectional Connection from 1 Source E/S to 1 or more Destination E/S(s)
An E/S performs Traffic Policing, Integrity Checking and Redundancy Management on a VL Basis
---
AFDX® Traffic Policing
The E/S controls the Flow for each VL in accordance with the Bandwidth Allocation Gap (BAG)
BAG Values are in ms: 1, 2, 4, 8, 16, 32, 64, 128
---
AFDX® Redundancy
The Ports, Links and Switches are duplicated for Redundancy
Frames are transmitted concurrently on both Networks
---
Integrity Checking is done per VL and per Network
Invalid Frames are discarded
Sequence Number Check
---
Redundancy Management
On receiving E/S the 'First valid Frames win'
Please click here for complete > AFDX® Product Information
---
AFDX® Products
AIM's AFDX®/ARINC 664P7 Test and Simulation modules are available in > PCI, PCIe, CPCI, USB, PMC, XMC and PXIe  formats.
Driver software is included with the module price in the form of a high level Application Programming Interface (API) supporting Windows, Linux, VxWorks, and others on request.
AIM's AFDX® products have been granted with a technology licensee status by AIRBUS Operations. This gives our clients the full assurance that any licensed patents relating to the Avionics Full Duplex Switched Ethernet network communication system (AFDX®) are authorized and fully compliant with the standard.
---
PBA.proTM – Databus Test and Analysis Software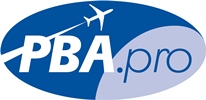 PBA.pro is the new generation of Avionics Databus Test and Analysis software using a modular, scalable and integrated approach for use with AIM's family of high performance test and simulation modules. PBA.pro is a powerful yet cost effective software system covering a wide range of applications from a standalone databus analyzer to a complete systems test bench or advanced avionics integration facility with support for automated testing via Python and Tcl Scripting.
Customizable user interfaces for dedicated test applications as well as built-in payload decoding and provisions for the import of program specific ICDs and database formats offer unrivaled capabilities for an AFDX®/ARINC 664P7 test tool.
AIM provides complete databus analyzer solutions integrating the required modules, analyzer software and PC platform to meet your specific requirements.
---
REROSTM (RERouting Software)
REROS is a costed option within the PBA.proTM Software. REROS mode supports the manipulation of parameters in the payload and/or header fields of the received frame and re-route/send the frame on another port. These modifications can be done in engineering units for parameters within the UDP payload via the PBA.pro parameter database. Parameters can be modified in automatic or interactive mode.
---
EasyLOAD-615ATM
EasyLOAD-615A is an ARINC 615A data loader giving users advanced and easy to use data loading on End Systems or Switches. Data loading is supported via Standard Ethernet ports of the hosting PC and all AIM AFDX®/ARINC 664P7 interface boards for a maximum of applications and flexibility.
The EasyLoad-615A also has a built in media set generator supporting the generation of ARINC 665 compatible media sets. Especially together with AIM's USB based AFDX®/ARINC 664P7 interface types, smart laptop based data loader solutions can be implemented.
---
PBA.pro based Script Packages for E/S and Switch Testing
Optional > PBA.pro script packages are available for testing AFDX®/ARINC 664P7 End Systems and Switches. Complete hardware and software solutions are available for testing against the AFDX®/ARINC 664P7 specifications, including the corresponding Test Plan documents, fully developed by AIM.
---
AFDX®/ARINC 664P7 Training and Technology Seminars
AIM's team of expert trainers are able to offer as a costed option AFDX®/ARINC 664P7 training and technology seminars. These can be conducted at our facility in Freiburg, Germany or on-site at the customers' facility.
---
Please click here for: