MIXED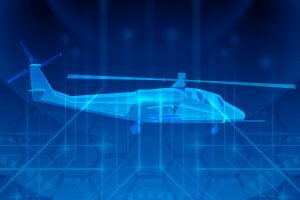 Mixed Protocol Modules
The ANET-MxAy offers mixed protocol support, combining MIL-STD-1553 and ARINC429 data bus test and simulation capabilities in one ANET device.
Mixed Protocol ANET modules can be offered in various configurations with up to 2x MIL-STD-1553 and 12x ARINC429 channels. Rugged variants are available as well.
The MIL-STD-1553 section offers concurrent Bus Controller, Multiple RT Simulator (31) with Mailbox and Chronological Monitor functions.
All ARINC429 channels are fully software programmable for Tx/Rx mode as well as low (12.5kBit/s) and high speed (100kBit/s) operation.
All standard ANET auxiliary signals like 8 Discrete I/O's, Trigger I/O, IRIG-B I/O as well as a general purpose USB2.0 port (to host USB devices) are available for the mixed protocol ANET version.
Unique feature
Execution of Onboard Customer Applications (e.g. MIL-STD-1553 to Ethernet Converter / ARINC429 to Ethernet Converter, MIL-STD-1553 to Ethernet Gateway / ARINC429 to Ethernet Gateway), Python Scripts with ANET (Ethernet based form factor) Onboard LINUX OS