ARINC825 Cards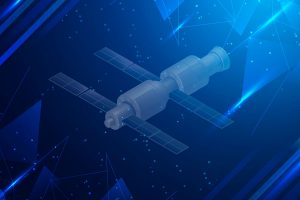 ARINC825 (CAN bus) Modules with a Difference
AIM's ARINC825 cards can work either with full functionality as an active CAN node for testing and simulating or in listening only mode for monitoring and recording purposes of Avionic CAN bus (ARINC825) applications on up to 4 electrically isolated CAN bus nodes concurrently. All nodes are in conformance with the ISO11898-1/-2 standard. They are accessible by software separately and can be used as 4 independent CAN bus nodes. An onboard IRIG-B time decoder allows users to accurately synchronize single or multiple modules to a common time source. All supported signals are available through front I/O and rear I/O interface. ARINC825 cards consist of FPGA based CAN interface controllers as well as a FPGA based 32-bit microcontroller core and a separate processor for IRIG-B synchronization with high resolution time stamping. All nodes are operating concurrently at CAN bus high speed bit rate of up to 1Mbit/s with the intelligence to process scheduling of CAN frames in real time onboard to significantly off-load the host processor.
For embedded applications the AMC825-4 PMC module is available in a conduction cooled version. Using AIM's family of PCI, CPCI (3U and 6U) and VMEbus carrier cards for PMC our clients have off the shelf solutions in a broad range of card formats.
ARINC825 (CAN bus) modules are delivered with an Application Programming Interface (API) and Driver Software compatible with Windows, Linux and VxWorks.
An ARINC825 Resource Component is available for AIM's PBA.pro™ databus test and analysis tool including Tx and Rx simulation capabilities, a Chronological Bus Monitor and support for decoding of payload data within CAN messages. This allows to implement a powerful ARINC825 (CAN bus) analyzer or a complete test system in conjunction with other AIM avionics databus interfaces and PBA.pro™ supported 3rd party hardware.
Available ARINC825 Interfaces
Common features of ARINC825 Cards
FPGA based CAN Controllers
Additional 32-bit Microcontroller inside FPGA (Application Support Processor)
Support of 11-bit and 29-bit CAN ID's (in accordance with CAN 2.0B specification)
Cyclic/Acyclic ID Transmission ModeFull Receiver or Listener Mode
Chronological (FIFO) and ID oriented (Object) Receive Mode
Protocol Error Detection
IRIG-B Time Decoder for Time Tagging of CAN frames with 1μs resolution
Application Programming Interface and Driver Software Support included
PMC Variants for Conduction Cooling and Extended Temperature Range available
Databus Test and Analysis Software
ARINC825 (CAN bus) Resource Components (PBA.pro-CAN) are available for the PBA.pro™ Databus Test and Analysis Tool to support single or multiple ARINC825 (CANbus) modules with Receiver, Transmitter
Simulation and Monitoring/Recording functionality. Resource Components include Database Manager functions for engineering unit conversion.
Special features
Database Support for Decoding of CAN ID related Payload included in the Resource Component
Activity Display for CAN ID's
Support for ARINC825 interpretation of the 29-bit ID's
Scripts for Database Import of Airbus ICD